Boy Scout Troop 805 of Windham Maine earned their Woodworking Merit Badge with a visit to Windham Millwork Inc. We taught troop 805 many aspects of the woodworking process including growing, harvesting, milling, curing/seasoning, grading, sizing and cutting.
We started the tour off right away by hitting the benches and getting glue on wood. With our safety glasses equipped we set each scout up with a pre-drilled flag display kit to build.
Then our production manager took troop 805 for a tour of our facility to see the different machinery that we use every day to function. From hand planes all the way to CNC machines, troop 805 was full of questions and intrigued by how old some of the equipment was. After learning about the equipment it was time to learn about the different species of wood and how they vary.
Lastly was the education of how the lumber industry works. Seeing as we are the latest stage of the lumber cycle, we set the scouts up in the conference room for an educational video that covers the other stages of the life cycle of a piece of lumber and shows how sustainability plays an important role in this industry.
The Lumber Life Cycle
Growing: Before a tree can be cut down, it must be grown. Many areas are managed forests, where once the trees have been harvest for lumber, new trees are planted to take their place.
Harvesting: The practice of cutting them down in order to convert them into lumber.
Milling: The process of sawing logs into boards.
Curing/Seasoning:The process of drying lumber after it has been milled.
Grading: The quality of lumber is widely variable. The process of assigning a quality figure to the lumber.
Sizing: The process of measuring the lumber.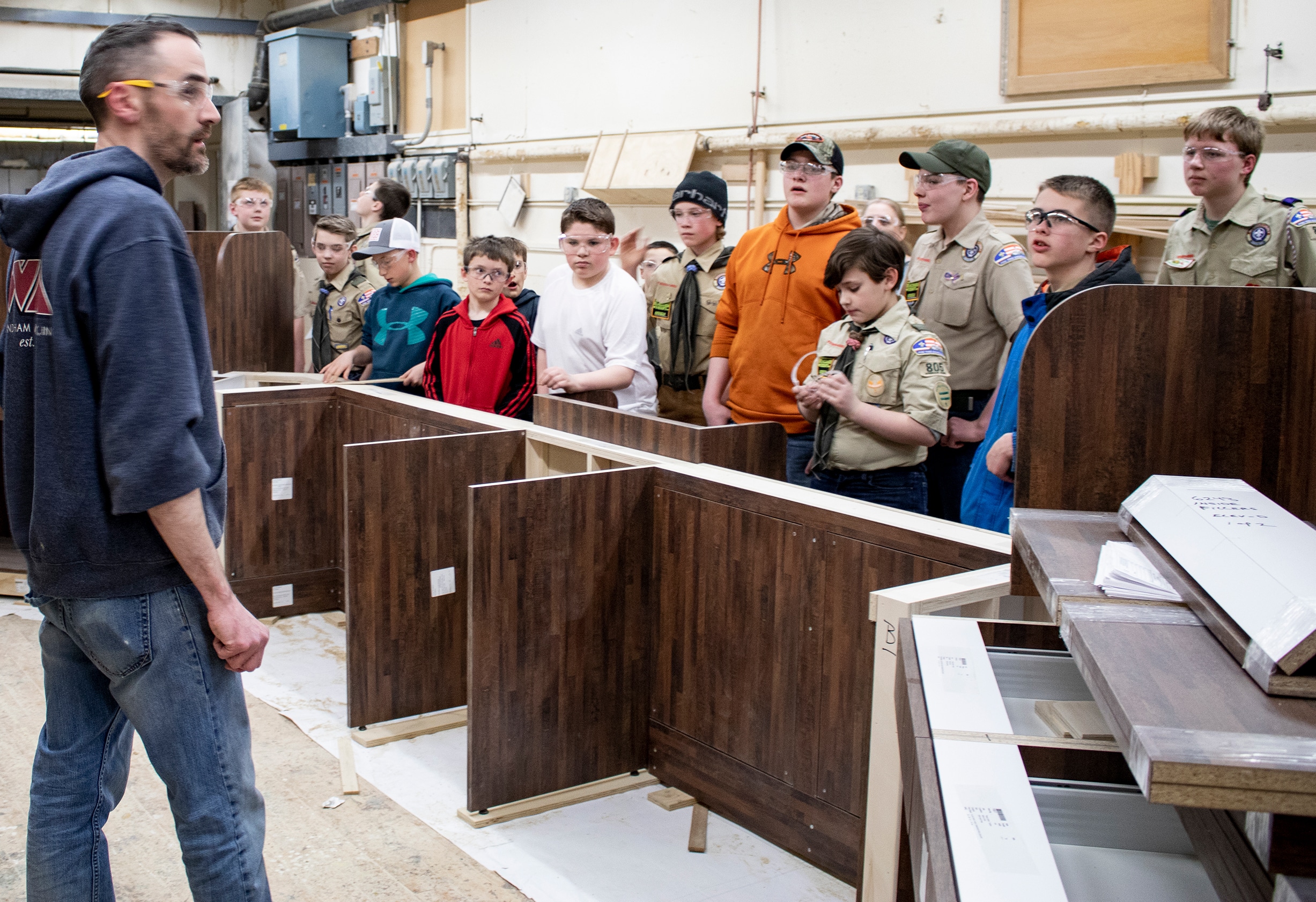 We had a great time with Troop 805 and were thrilled to have such young aspiring scouts in our facilities and would like to congratulate them on earning their Woodwork Merit Badges. Good luck with the rest of the year scouts!