Function and Style for the Convenience Industry
Windham Millwork custom designs, manufactures, and installs custom millwork for the Convenience industry. We have decades of experience producing convenience store counters, casework, and cabinetry. Convenience stores present a unique challenge when designing custom millwork. They need to operate at peak efficiency while having the capability to attractively display food and merchandise. In addition, this type of millwork must have considerable endurance and the ability to withstand heavy use.
The types of convenience store custom millwork we provide ranges from sales counters, cabinetry, casework, and storage cabinets to coffe and drink counters, slat walls, donut cases, beer cave shelving, and gondola shelving units.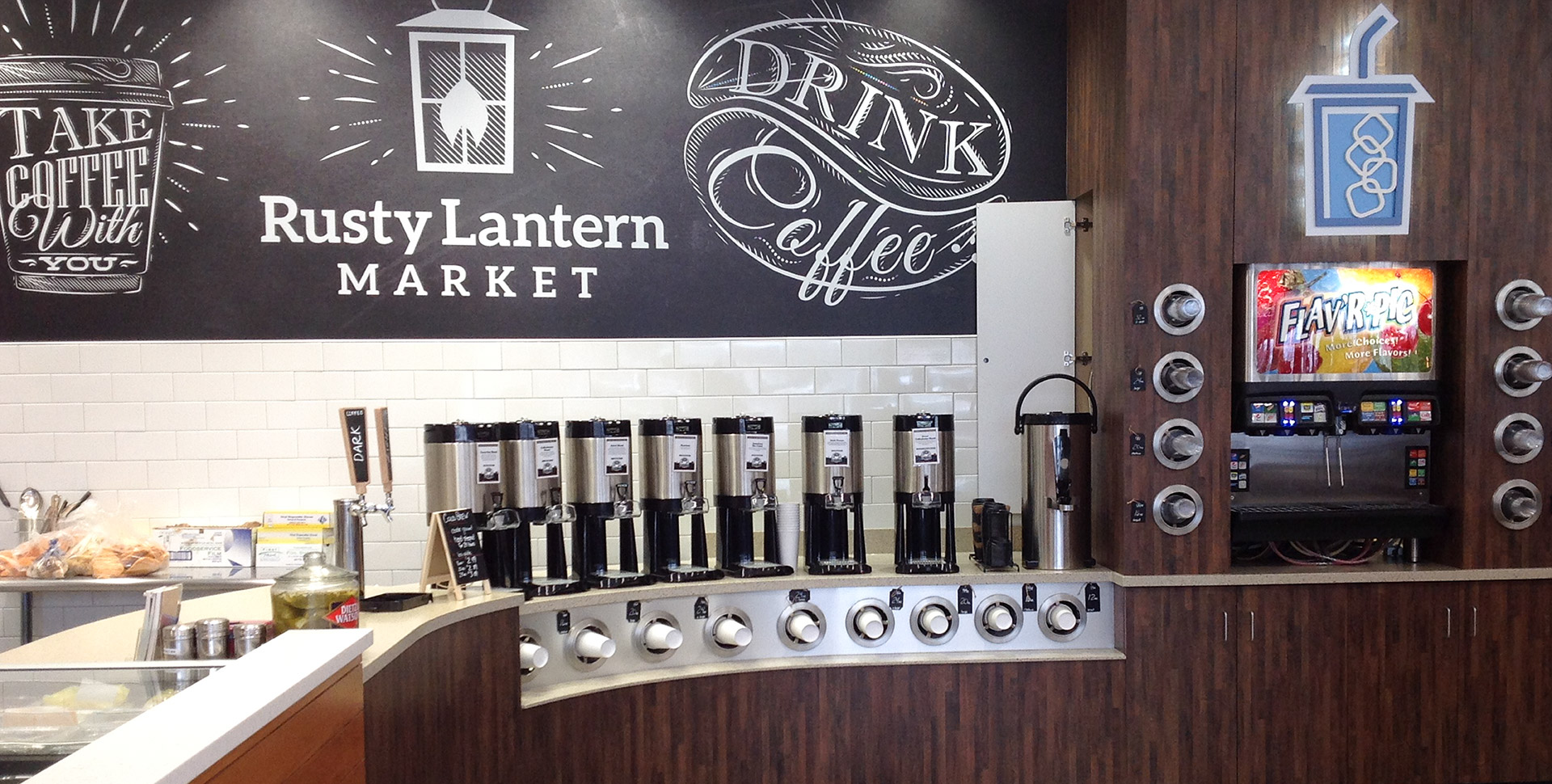 Whether the project is for an individually owned convenience store or a store in a large franchise, Windham Millwork understands the specific requirements necessary to construct and install effective, efficient convenience store casework and cabinetry. We use our multi-pronged approach: process driven, flexible capacity, technology focused, and value added, to ensure a successful installation of durable, aestheically pleasing, and functional casework.