Three Generations of Family Owned Leadership Embraces Master Craftsmanship and Innovative Technology
Windham Millwork builds long term partnerships through quality relationships with clients, architects, general contractors, and interior design professionals. We dedicate ourselves to meeting specifications while exceeding expectations on any sized project.
We offer our clients a unique approach to architectural millwork. We embrace traditional master craftsmanship while integrating the best of innovative technology to improve our processes. We meld our artisan skills with the technology of our scalable production facility. This advantage enables our team to meet the schedules of large commercial projects and maintain AWI quality standards.
A Millwork Subcontractor You Can Trust
Since 1957 we have been trusted with some of the most important projects throughout the United States. What separates us from any other millwork shop is our customer care and the attention to detail for our clients. Our commitment to completion, quality and value to our clients has built a national reputation. Each and every Windham Millwork employee takes pride in the opportunity to showcase our value to the project team.
Our goal is to help minimize the pain and headaches the industry is accustomed to and provide better solutions for our clients and be a millwork resource for them from start to finish. Collaborating with other subcontractors, value engineering, navigating material costs and exploring alternatives are some of the areas of focus when our team is called on to perform. We want to make sure the project gets our best and we strive to be that millwork subcontractor you can trust.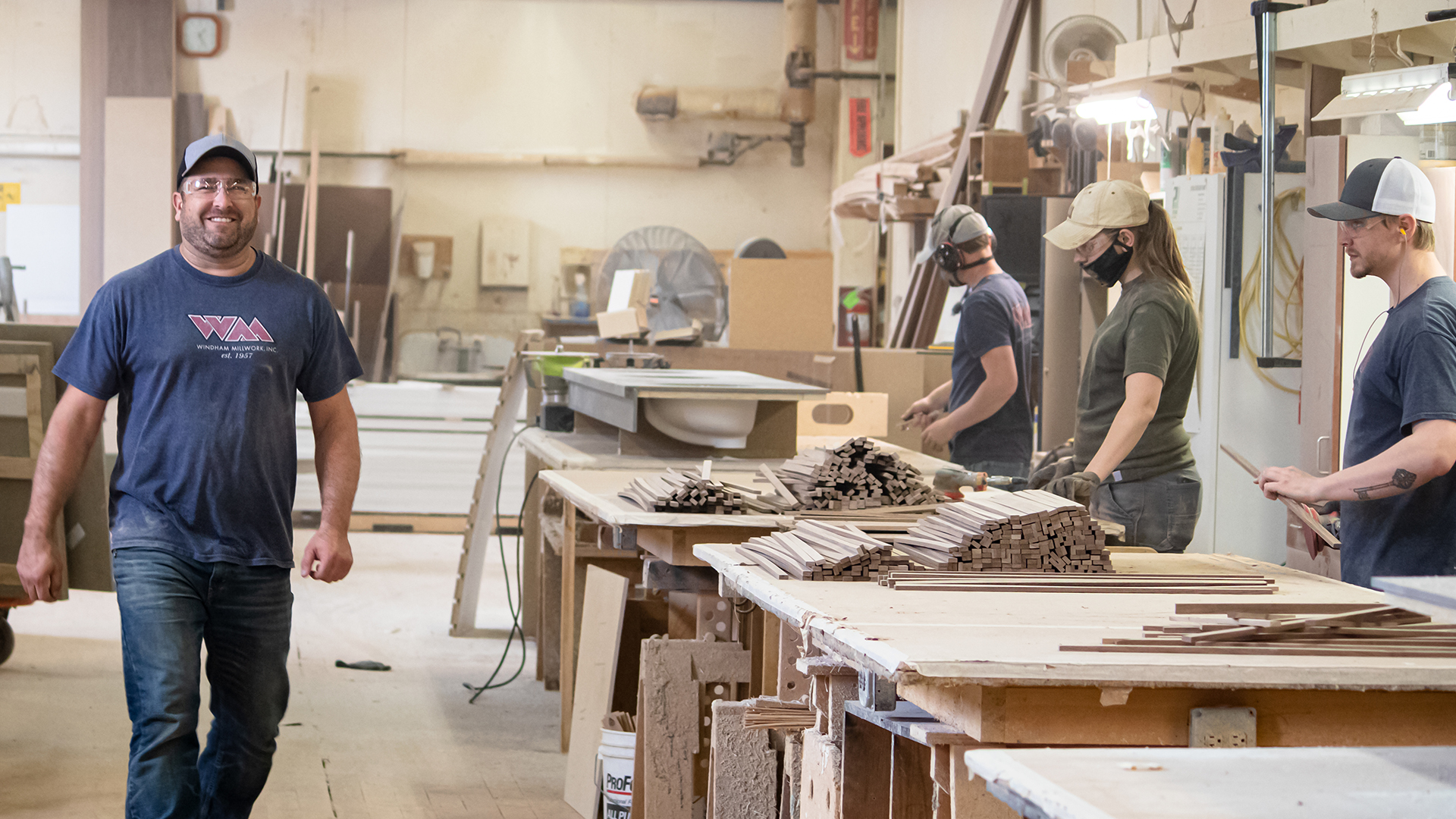 Nationwide Reach
For over six decades, Windham Millwork has provided superior custom architectural millwork across the entire United States. We work with the architects and contractors on projects including commercial millwork, custom retail fixtures, cabinets, custom wood molding, countertops, paneling, casework, and much more.
Our team includes craftsmen, engineers, project managers, finishers, installers, and administrative personnel with the skills to transform your vision into reality. We are process-driven and technology-focused. Our flexible capacity and commitment to value-added products and services set us apart from every other millwork facility.