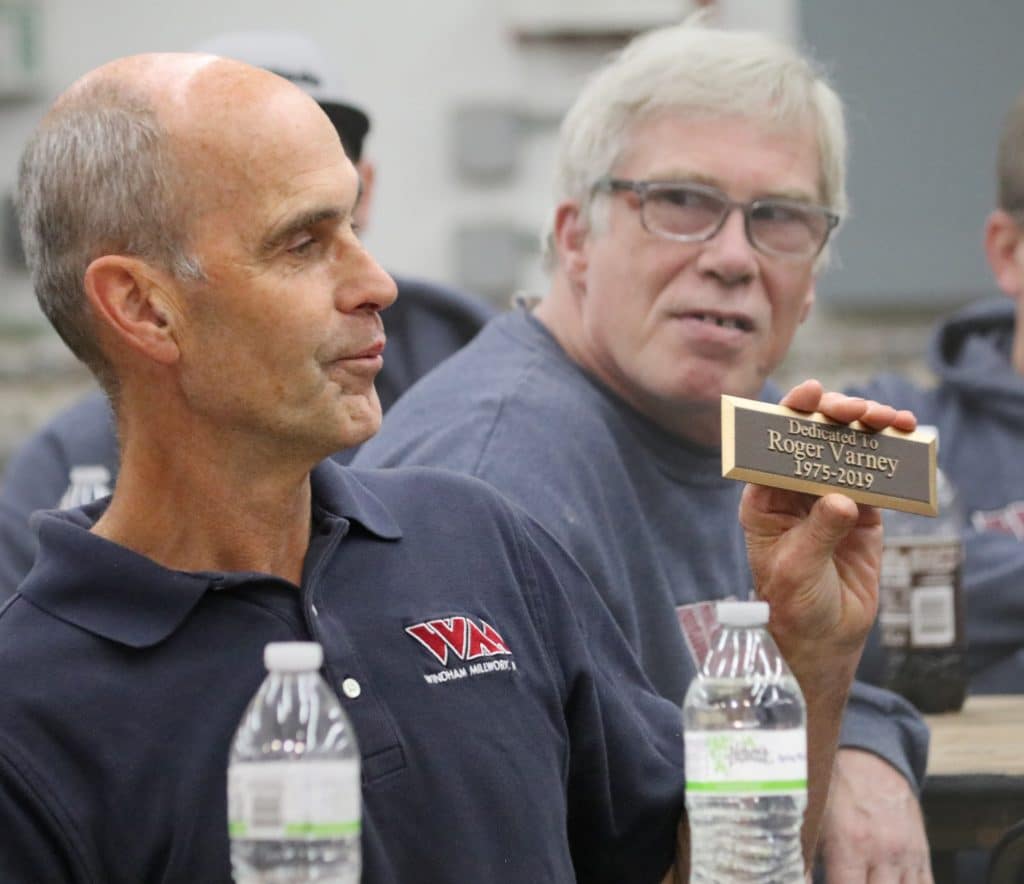 We would like to thank Roger Varney for his 44 years of dedication to Windham Millwork Inc. His commitment and strong work ethic has contributed significant value to this company and we are grateful to have had such a positive influence around the shop.
Roger's footprint on this company has paved an example for future generations of Windham Millwork employees. Working on multitudes of jobs, projects and passing on industry knowledge to other employees is what is to be expected. Rogers contributions to our company and daily operations will be sorely missed.
While we are saddened to see him go, we are confident that he will find the same success and happiness in retirement that he experienced during his time at Windham Millwork.